Things have been extremely busy for me over the last year. I went through two hip surgeries which kept me off of my feet for six months. I worked through another education program until the very end only to drop out and use my skills at work (in data engineering). The program was not ready for production and wasted my time at a certain point. I went back on the job market. My experience this time on the market has been a lot different than past searches. For those who do not know what the market is like in the software world, it involves studying lots of algorithms and getting tight on judging spacetime complexities. Then when you go to the onsite interview, you should think of it as analogous to going to an APA hotel room where random philosophers of various skills and backgrounds will ask you technical questions that should be, but might not be, about anything on your CV. And this will happen for 4-8 hours straight. Fun times. Speaking of fun times, I also got to experience the cesspool that is Twitter only to be vomited out from it. So much for that platform. Finally, I did about 90% of the research for a paper on John, but then I also started building a business with some colleagues. Alas, the paper got put on hold.
Let me suggest some things I plan on having up here before the end of this year and will succeed on (mostly).
The John paper. I have a few more sources that I need to finish reading on that topic. Then I am ready to write it up. The argument is all there; it is mostly due diligence at this point.
Explain how to model lifecycle policies on data objects based upon divine omniscience and the B-theory of time. There are lots of ways to do this, of course. I'll show one implementation.
Introduce engineers to an approach to API design that I developed. I call it a "A Gricean Approach to APIs".
Update my advice on getting into software engineering based on the many things learned having been on both sides of the hiring table and in the field for over five years. Social, political, and technological changes broadly speaking also inform some updates to the advice as well.
Raise an ethical problem about some of the practices in the software engineering world.
Let me suggest a few more things I would like to add in the near future, as time permits (unfortunately).
Andrew M. Bailey has compiled a list of sources on excellent philosophers like Plantinga, van Inwagen, Kaplan, JMF. These are all philosophers I like. Unfortunately, Andrew doesn't have a similar page for EJ Lowe. Unless he starts one, I will start one. (Psst. Please start one.)
I have made this argument several times about the conceptual overlap between philosophy and software engineering / computer science. I keep coming up with examples as I read more and more, but I am not documenting them anywhere. I will start trying to create a better list of examples, and also of works that are relevant to read in the cross over. I probably should also link to relevant articles worthy of attention (e.g., the Alfano et al paper, "Technological Seduction and Self-Radicalization"). If anyone has any other ideas I should incorporate, I'm open.
Finally, let me recommend some books I've read recently and which I would recommend to others of diverse backgrounds.
I started reading West's book out of an interest into whether it was possible to receive insights into how to scale databases and APIs. There is a lot of fascinating material in this book. I am still working through the implications for software in my own mind. The science in here is super cool, even if some of the philosophy in there is not.
I recommended this work to another philosopher, who responded that Taleb writes like a bad ass. This is true. Taleb's book is grandiose in its aim, just like West's book. Once I heard of the concept of antifragility, I started thinking of how to incorporate this into my system architecture. A fun book to spark new ideas.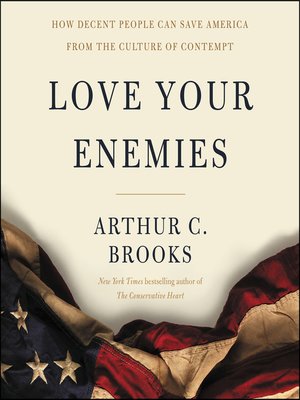 I watched an interview of Arthur Brooks, having had no familiarity with him before. Brooks has the same sort of charisma as someone like Jonathan Haidt. It is hard to not like them. You might as well give up. Brooks writes with wit and cites relevant academic literature without boring the reader with pedantry. There is a lot of wisdom here as well for running a business.